mor_175927_quercus_macrocarpa_michx..jpg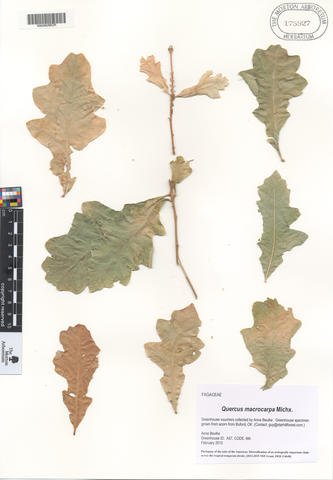 Description:
FAGACEAE
Quercus macrocarpa Michx.
Greenhouse vouchers collected by Anne Beulke. Greenhouse specimen grown from acorn from Buford, OK. (Contact: guy@starhillforest.com.)
Anne Beulke
Greenhouse ID: A57, CODE: MA
February 2013
Phylogeny of the oaks of the Americas: Diversification of an ecologically important clade across the tropical-temperate divide. (2012-2015 NSF Grant, DEB 114648)
Photographer: Albrecht, William. Publisher: Albrecht, William.